Recruiting in the US: Pros and Cons of Different States
As an international recruiter looking to expand into the US, it's beneficial to understand the diversity and unique characteristics of each of the 50 states. The US recruitment market can be extremely profitable and worthwhile, but with the multitude of opportunities comes some challenges, such as comprehending the nuances of different states.  
One way to better set your recruitment business up for success in the US is to understand that all 50 states have their own distinct economy, industries, employment legislation, taxes, and cultural landscape- offering varied opportunities for recruiters. 
There are pros and cons to doing business in every state, but some may better meet your recruitment needs and expectations more than others. We won't be covering all 50 US states in this post, but hopefully you can get an idea of some commonly mentioned states and see the variability between them.  
Let's dive in! 
California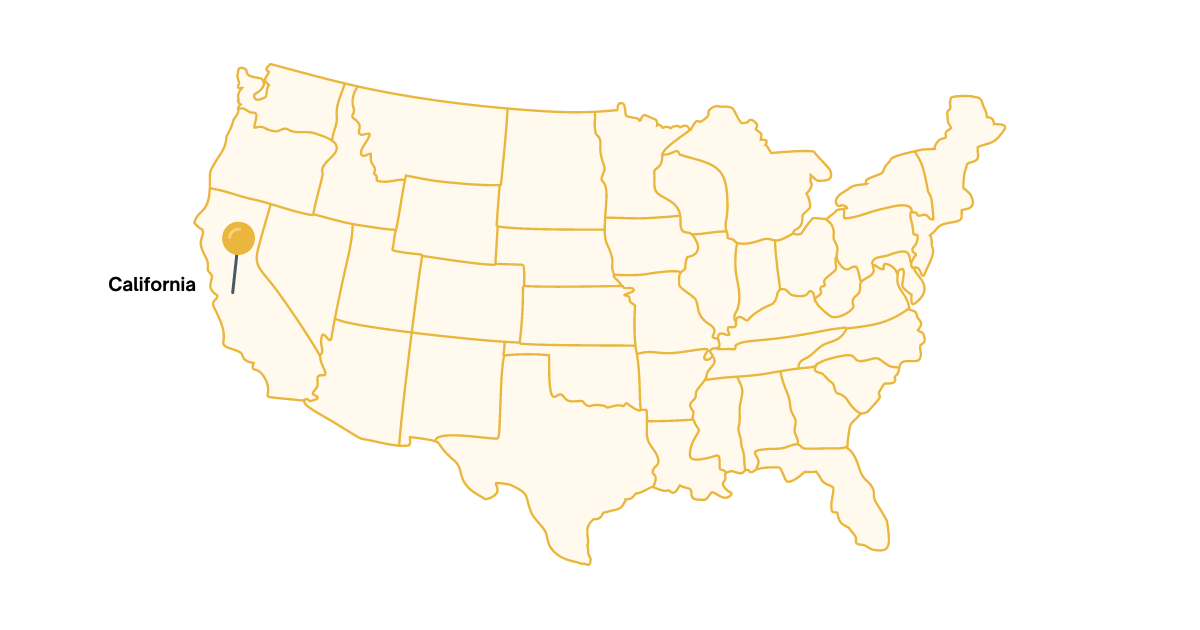 Overview of the market: 
California has an annual GDP of over $3.5 trillion. To put that in perspective, that's more than the entire UK, and only 4 countries surpass California's GDP. With such a large, lucrative market, California offers several advantages for recruiters looking to do business in the US.
Staffing firms employed 1,938,400 Workers in California in 2021.  
Advantages: 
Home to Silicon Valley, a global tech hub, which means there is a huge demand for IT and engineering talent

 

Diverse economy with thriving finance, entertainment, biotechnology and other sectors- giving recruiters opportunities to cater to a wide range of industries

The state ranks high in terms of innovation, technology, and access to capital for businesses

 

Culturally diverse and beautiful coast makes it an appealing place to live for many
Disadvantages: 
Not considered "employer-friendly"

Higher taxes and cost of living, with the cost of housing alone being

102% higher

than the US average

 

Compliance and labor laws in California can be complex, with new regulations being implemented regularly

 
New York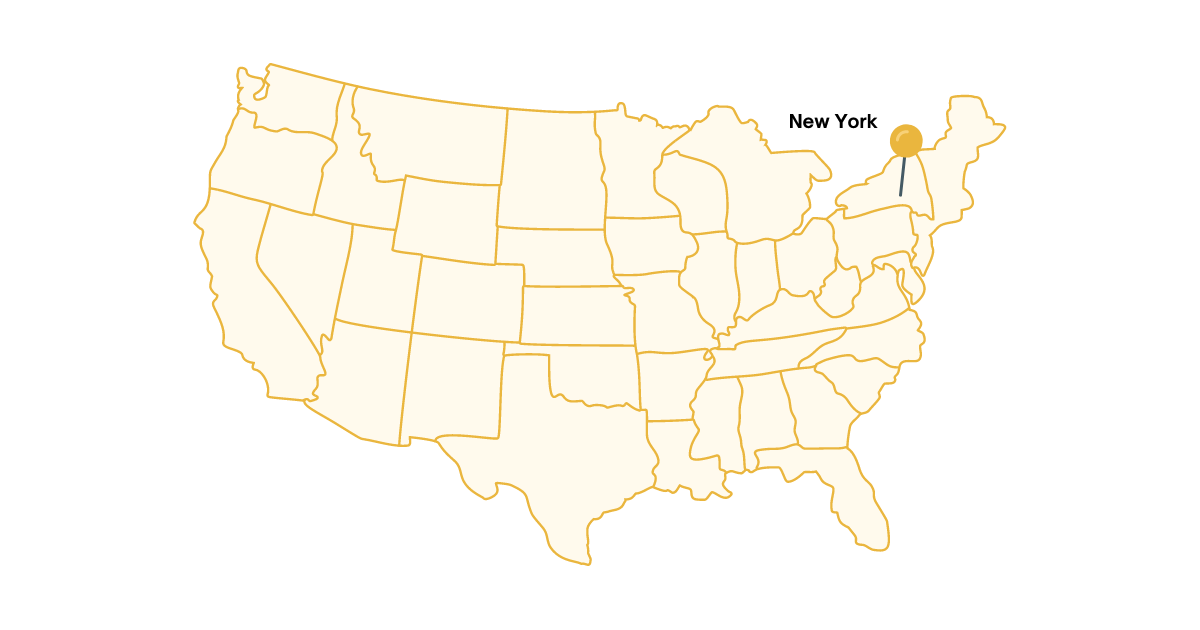 Overview of the market: 
New York's GDP reached an impressive $1.5 trillion in 2022. The GDP of New York is continuing to grow, demonstrating a strong, resilient economy and a relatively safe bet as a home base for your recruitment business. 
Staffing Firms Employed 514,800 Workers in New York in 2021. 
Advantages: 
New York's international connectivity, location, and reputation as a global business hub makes it attractive to businesses and talent from all over the world

 

A plethora of industries and sectors thrive in New York: finance, fashion, media, technology, and healthcare

 

New York's supportive business environment offers abundant networking opportunities and several financial

business incentives

 

NYC is known for its vibrant cultural scene and melting pot of talent

 
Disadvantages: 
If you're choosing to live in NYC- housing expenses are

230% higher

than the US average, earning it a spot as one of the most expensive cities in the world to live in

New York has all-around

high taxes

 

 

Labor laws and other regulations can be complex, varying whether you're within NYC, or in New York state

 
Florida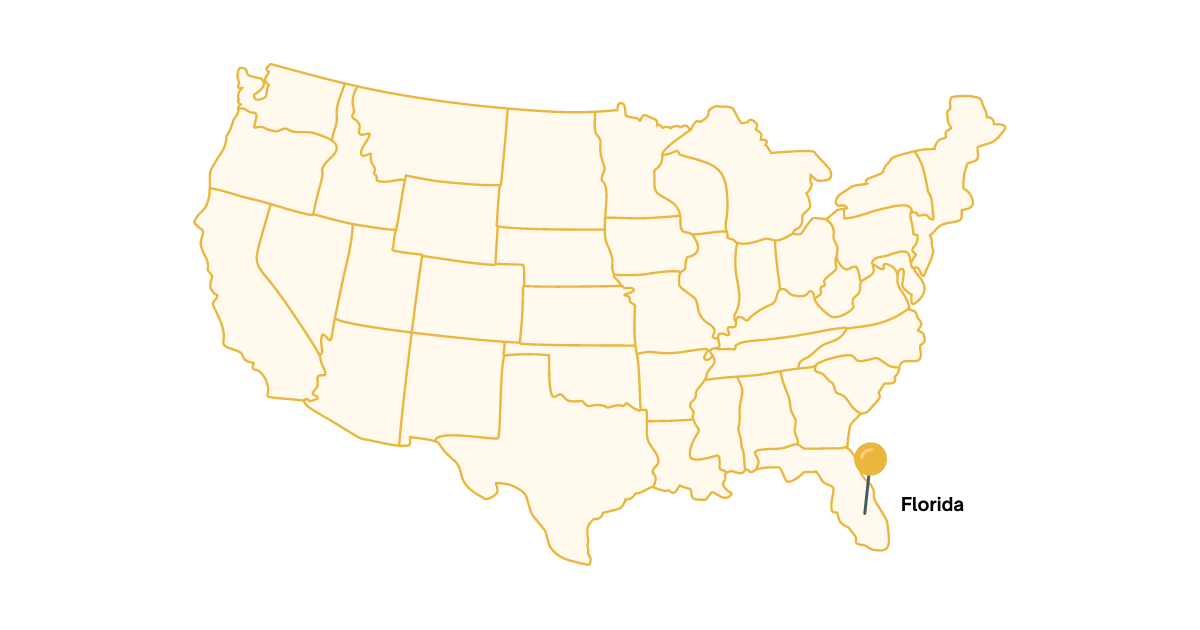 Overview of the market: 
Florida's economy is thriving and is known for being business friendly. Florida has consistently experienced population and job growth, providing a steady demand for recruitment services.  
Staffing Firms Employed 772,000 Workers in Florida in 2021. 
Advantages: 
Florida has a favorable tax environment- no personal income tax, can reduce overhead costs and increase profitability for local recruiters

 

Florida has a lower cost of living compared to some other major business hubs

 

The state is committed to entrepreneurship and innovation- boasting various business incubators, accelerators, and resources available to support startups

 

Florida's pleasant climate, beautiful beaches, and recreational activities contribute to overall quality of life

 
Disadvantages: 
The seasonal economy and an influx of recruitment businesses looking to capitalize on the business-friendly environment may present challenges for recruiters who are new to the Florida market

 

Typical wages in Florida are lower compared to other major business hubs throughout the US
Texas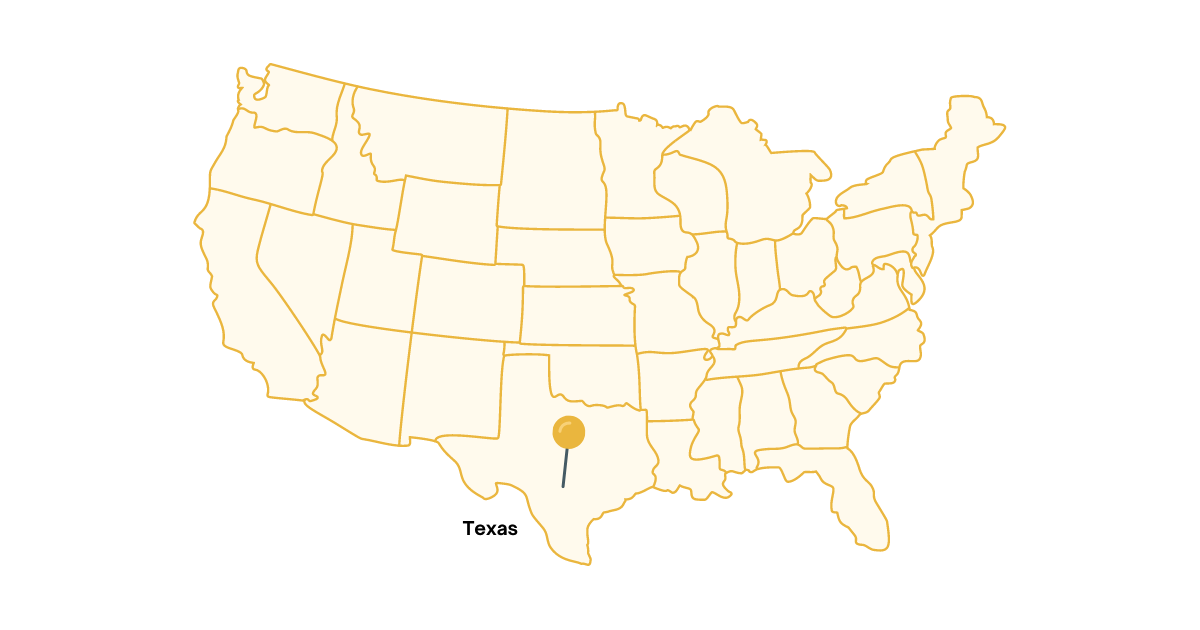 Overview of the market: 
Texas's GDP in 2022 was estimated to be over $2.3 trillion– with the fastest growth in real GDP among all 50 states and well ahead of the US as a whole. Texas's large and growing population is only adding to the diverse, robust economy already present in the state. 
Staffing Firms Employed 1,344,900 Workers in Texas in 2021. 
Advantages: 
The massive state has many diverse regions with varying talent pools for recruiters to focus on-

Houston, Dallas-Fort Worth, Austin, and San Antonio

 

Texas has a business-friendly environment with low taxes and fewer regulatory hurdles compared to some other states

 

The state is known for its many thriving industries- energy, technology, aerospace, manufacturing, life sciences

 
Disadvantages: 
Texas has a competitive recruitment market, and rapid economic growth creates labor shortages and a war for talent

 

While Texas has a lower cost of living overall compared to other US states, certain growing cities like Austin and Dallas have experienced significant cost-of-living increases in recent years

 
Georgia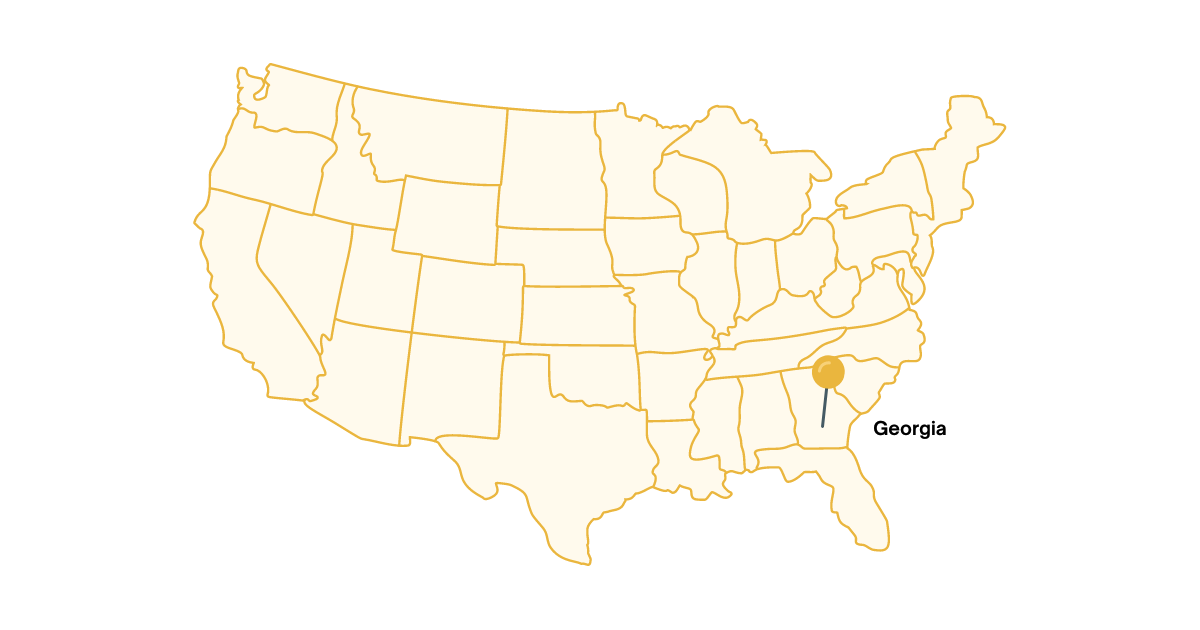 Overview of the market: 
Georgia's rapidly growing economy offers ample opportunities for recruiters to expand their business into the US. 
Staffing Firms Employed 636,800 Workers in Georgia in 2021. 
Advantages: 
Atlanta, the capital of Georgia, is a major business hub in the Southeastern US, home to several Fortune 500 companies and a thriving startup ecosystem

 

Many industries are growing in Georgia- healthcare,

retail trade, data analytics, FinTech, and administrative services

Georgia is considered business friendly, offering

tax incentives

and regulatory support

Georgia has a diverse talent pool of university and technical school graduates
Disadvantages: 
Although Georgia has a lower cost of living than many other states in the US, the city of Atlanta can have higher housing costs and a competitive recruitment market

Access to talent can vary across different regions within Georgia- major cities such as Atlanta offer an abundance of talent, but recruiting for specialized roles in rural or less-populated areas can be challenging

 
Read more about what to consider when recruiting in the US. 
Disclaimer: This post is provided for informational purposes and should not be considered legal advice, the final word on this topic or a political opinion.